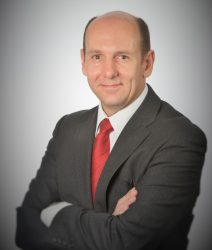 Martin Broad Chair of the Board of Trustees
Martin retired as Professor and the Dean of the Faculty of Business, Law and Digital Technologies at the University of Winchester in August 2022. He is a Chartered Management Accountant with a PhD in Management Accounting from the University of Bath and has held numerous posts at the University of Southampton including most recently the Head of Southampton Business School before being appointed as Faculty Dean, at Winchester, in September 2020. Martin is also involved with the Chartered Association of Business Schools (Chartered ABS) being a former Chair of the International Committee (remains as an active member) and also Vice Chair of Council of the Chartered ABS. He has also held the position of Chair of the Board of Trustees at Allied Services Trust since 2015. He has 30 years of experience in higher education and a keen research interest in higher education governance and management accounting.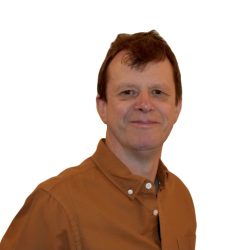 James Batey Trustee
James has over 30 years' experience of practice in the Court of Protection and related fields. He currently works in a large East Midlands law firm where he has busy practice in all types of Court of Protection work, including deputyships and lasting powers of attorney. Before moving to private practice James worked for the Ministry of Justice, where he held a wide range of senior policy and operation roles. He was the lead project manager in establishing the current Court of Protection during the implementation of the Mental Capacity Act 2005 and was a member of the Rules Committee recommending and implementing changes to court rules, practice directions and forms. James is currently a member of the Court of Protection Practitioners Association, the Professional Deputy Forum, and the Court User Group. James became a Trustee of Allied Services Trust in September 2021. James extensive knowledge and skill set supports technical knowledge within the AST team.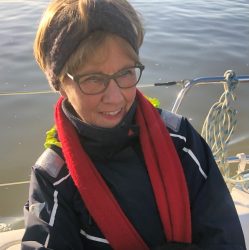 Heather Burrell Trustee
Heather Burrell Trustee Heather Burrell has been involved in AST almost from the beginning. She joined as an adviser in 2013 when the organisation had no premises and no paid staff. With a background in the voluntary sector as a fundraiser and manager she had a lot of experience which proved very useful. She brought expertise in managing finances and running a charity. Heather worked for local and regional charities in the north of England before moving to Lymington in 2009. She became a Trustee of AST in August 2015 and continues to take an active role as Trustee with specific focus on recruitment and office functionality.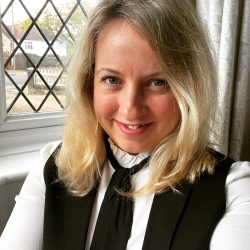 Rebecca Stickler Trustee
Rebecca read Law with Law Studies in Europe at the University of Oxford (Corpus Christi College) between 2002 and 2006. After successfully completing her pupillage in 2007, she practised as a barrister in England and Wales between 2007 and December 2018. Rebecca specialised in Mental Capacity and Administrative and Public Law and has extensive experience of working with the Court of Protection. She regularly represented P (acting through his/her litigation friend), public bodies and family members. Rebecca was also repeatedly invited to speak at regional and national conferences, seminars and lectures and delivered training to barristers, solicitors and other professionals about Mental Capacity and Public Law. In April 2019, Rebecca began a new role as a Research Fellow at the Institute for Crime and Justice Policy Research, Birkbeck College, University of London. She is working with a 3-year interdisciplinary research project funded by the Arts & Humanities Research Council, called Judging Values and Participation in Mental Capacity Law. The project is exploring how the values of legal practitioners and judges influence the principles and procedures in Mental Capacity Law, particularly in deciding whether persons with disabilities participate in legal proceedings about capacity and best interests. Rebecca became a Trustee of AST in November 2019.